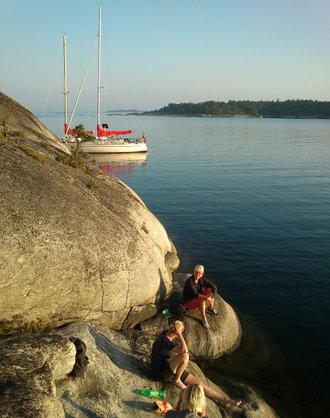 My favorite parts of regional Stockholm is the huge group of islands called Stockholm Archipelago. It consists of 30 000 islands and really is one of the world's hidden gems!
The archipelago is fantastic for boating, sea kayaking, walking or just hang out in the amazingly beautiful nature! I can offer guided tours with all above mention activities tailor-made to your preferences.
You need preferably up to a day to enjoy the above activities. If you however are short of time I can take you to the closest group of islands to central Stockholm called Fjäderholmarna - this tour can be done in about couple hours (summer season only) - this tour can include lunch/dinner (see more at my portal under "CityTours").
Do note that some activities demand some level of experience depending on the weather condition! The archipelago can be visited all year around, but the activity will change into long-distance ice-skating (conditions permiting)!
If you like I can also arrange accommodation in very cozy, typical Swedish summer houses combined with the activities mentioned! We can use simple fishing gear if you want to try your luck, or use the canoe to paddle around the islands! There is also chance to do some SUP (Stand Up Paddling)!
The kayaking and sailing can be arranged for a shorter or longer time. On longer sailing trips we sleep in the cabin of the sailing boat. If sea kayaking for several days we will be camping in tents. For day trips a comfortable summer cabin is available! Please contact me for more information.
Prices vary depending on season and size of groups-contact me for price offers. Payments in cash/money transfers.