All tours are looked after by me or another qualified tour guide. All tour guides give personalized customer service to our guests!
(Prepayment needed in cash or money transfer. Prices vary depending amount of guests & season.)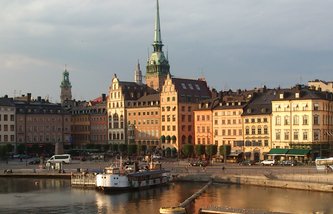 1.The Best of Stockholm (4hrs)
In this tour you will visit the most interesting parts the capital of Sweden has to offer! You will visit the beautiful building the City Hall, where the world famous Nobel Banquet is held yearly. You will travel comfortably by bus/minivan to the most important parts of the city, and stop for a guided walk in the historical part
called "Gamla Stan".
The bus will also stop for photo stop at an amazing panoramic view, and a visit to the most popular museum in Scandinavia "The Vasa museum"-an old, very well preserved war ship from 1627.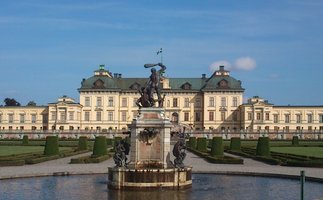 2.The Royal Palace of Drottningholm (4hrs)
This is the Sweden's finest baroque palace - similar to Versailles in France! We will travel by an old steam ship in the scenic lake Mälaren to get there. The tour guide will explain the interesting history while showing the inside of the palace, which still is the home of the Royal family!
Later we will take a stroll in the magnificent palace park. Before getting back to the city there will be time shopping in the nice palace shop.
3.The Archipelago Islands Tour (3hrs)
In this tour we will catch a ferry to the first islands of the archipelago: Fjäderholmarna. Here you can enjoy the genuine archipelago feeling only half an hour boat ride away from the city. The tour guide will take you for a walk around the island which includes stops at for example the archipelago museum with real, traditional boats and the handicrafts village.
The islands are very peaceful, so this is a good tour if you want to get away to enjoy some peace and quiet in a scenic setting! There will be time to visit one of the many good restaurants that serves traditional Swedish food!
4.The Bike Tour in Djurgården National City Park! (3hrs)
One of the best ways to discover Stockholm city is by bike. As the city is built upon 14 islands and many parks, it is ideal for biking! The tour guide will take you around to the most special parts of the city where the locals go biking on their time off.
You will bike over bridges, along the water- and at the same time getting close to the Swedish lifestyle. You will be amazed how much nature we have right around the city centre!